International Hospitality Protocol for 'Premium VIP' Guests
Executing the international code for etiquette and manners, implementing advanced standards of service and providing an upgrade for organizational excellence. Personal and group plans for executives, managers, and staff.
Personal and group programs provided for restaurant managers, executives, and staff for implementation of VIP elite standard of service and hospitality based on the international code for hospitality etiquette and service.
Protocol for implementation of VIP elite standards for luxury and VIP events for private, formal, and non-formal events created for VIP guests. Personal and group programs for event production managers and staff are provided.
"People will forget what you said, people will forget what you did, but people will never forget how you made them feel"
Americam Poet & writer-Maya Angelou
Worldwide collection of news items & articles for hospitality professionals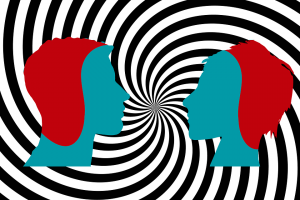 Like every industry in the world, the hospitality industry is also required to prepare for the expected hardening of the use of personal information of customers and suppliers.
Read more »
Restaurants are Institutes which function is twofold: providing a solution to hunger and a place for social entertainment. The usual convention is that any political matter should remain outside the restaurant door.
Read more »
The Marriott International Hotel chain has large plans in Africa. At this stage, the program includes 93 new hotels with 17,708 rooms of various types, almost half of which are already under development and construction.
Read more »
The film "Pretty Woman" takes place mostly in a hotel in Beverly Hills, run by the Mufti Bernie Thompson. What can be learned from the film about the role of hotel manager and the principles of hospitality?
Read more »
What can be done to prevent arguments and disputes over the dress code at the pool? Tami lancut leibovitz recommends that you follow the international business code
Read more »
Tami Lancut Leibovitz Going into a restaurant visit comes not only with a bill at the end but also with plenty of exceptions at the
Read more »